Philips' Commitment to Social Metrics | Interview
A pioneer in the LCA field, PRé is now expanding into the exciting arena of social metrics. To that end, PRé has conceived of a Social Pioneers Roundtable, to encourage participation and discussion among businesses. We talked with Markus Laubscher, senior scientist and sustainable innovation expert at Philips, to find out about the company's long-standing commitment to social issues, and their particular aspirations for the Social Pioneers Roundtable.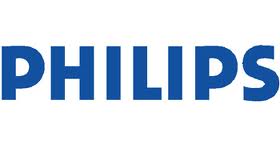 December 2012 – Among other relevant roles at Philips in the fields of science and sustainability, Laubscher is part of the core team that developed the Philips Sustainable Innovation Strategies. He is also involved in parallel projects related to sustainability, such as the developing of a malaria diagnostic tool and appropriate home products for customers in the Bottom of the Pyramid segment.
The Challenge: Measuring a history of social improvements
"Philips has really been at the forefront of many standards, social metrics, and regulations," Laubscher told us from his laboratory in Eindhoven, Netherlands. Since the electronics company's inception in 1891, "there was a strong employee program," which included such benefits as employee housing and educational scholarships for the children of employees.
The company has significantly expanded since then. "Philips started in lighting and then progressed through different technologies, including health-care applications and personal electronics," said Laubscher. Growing alongside the company's product line has been its social and sustainability programs — as well as efforts to measure the impact of these initiatives.
"Since the 1990s, Philips has established a number of EcoVision programs, where we set targets publicly and introduce measurable performance indicators to demonstrate how we are achieving these goals," Laubscher told us.
The latest program, EcoVision 5, was started in 2010. It clearly addresses both social and ecological sides of sustainable development by setting the ambitious goal of providing health-care access to 500 million people by 2015, alongside ecological targets of increasing energy efficiency and reducing waste. The company tracks how many people have benefitted from their health-care technology, including X-ray and MRI machines, thanks to a good overview of delivered devices and personnel on-site in a number of clinics who know how much they are utilized.
"We are very well on track with these goals," Laubscher said. "We report about our progress globally in the integrated annual report of Philips." Building on the experience with EcoVision5, Philips also included an overarching long-term goal for 2025 in its company vision:  Improving the lives of three billion people with meaningful innovation But how to measure, and therefore prove, such a claim? "We have been piloting a metric internally that basically says we improve people's lives by providing access to health-care with our products, and we also have a number of green products which lowers a consumer's ecological footprint," Laubscher explained.
In addition to these large-scale programs, Philips also works at the local level to improve communities, and partners with NGOs across the globe. "We have a public-private partnership with the Dutch Ministry of Foreign Affairs that's about bringing off-grid lighting solutions to those who have no lights," Laubscher said. Philips also supports programs in places like India and Uganda that make ultrasound equipment accessible to those living without infrastructure. In all aspects of social sustainability, Philips is committed to constant innovation. "This is a continuously moving field," Laubscher said. "You have to be at the edge to remain a thought leader and stay recognized. If you stand still you will fall back."
The Approach: Bringing positivity and credibility to sustainability
"It's about learning," said Laubscher of Philips's reason for joining the Social Pioneers Roundtable. Social metric development " is something that nobody's really sharing openly. This is internal stuff, and the roundtable is an opportunity to have a pre-competitive dialogue about ways to measure social impact that can be applied across companies."
To Laubscher, widespread adoption is imperative to the success of social sustainability. "If you just have a proprietary way to measure the improvement in people's lives, people will get suspicious," Laubscher explained." In order to be credible you have to be linked to an international standard, or you have to agree with other companies and competitors who are also using a similar approach or metric, so that consumers can understand, compare and trust." And a positive outlook is key. "The field of social metrics has thus far been focused on measuring and avoiding negative behaviour," from child labor to working conditions, said Laubscher. "It has always been a negative point of view."
But Philips is looking to change that. "We would like to take a much broader and more balanced view. We would like to have a good way to also show and share with our customers how we, by our activities, improve people's lives." In particular, Laubscher would like to consider, "positive things, like the happiness index. How can you measure the well-being of the quality of life of a population?"
The Solutions: Working with PRé to achieve long-term goals
"We have had a very good experience with PRé and like to work together," Laubscher said about our previous LCA work with Philips. So when, "PRé approached us with a very serious proposal that fits exactly with the goals we have for the company," it made good sense for Philips to join the Social Pioneers Roundtable. "The roundtable has defined a number of phases," which Laubscher expects to take nearly a decade to complete. But he has no problem thinking long term. "Ultimately my vision would be ideally that we would add to GDP calculations another metric that measures quality of life." That way, "people and companies can link to that metric and actually directly prove that how, by doing business, they are improving the lives of people."
But Laubscher knows there are many steps to take before such widespread acceptance is achieved. "First we must align ourselves among industries, because companies have a tendency to be much quicker in thinking things up and moving forward," said Laubscher. "It comes down to quality business. We must work to keep our company sustainable for the next twenty years."
By working together and maintaining a firm commitment to social sustainability, Philips and the rest of the Social Pioneers Roundtable will surely stay on the forefront of the learning-curve.