Social Pioneers Roundtable | DSM's Dedication to Social Sustainability | Interview
As PRé has initiated the Social Pioneers Roundtable, a roundtable on social metrics together with peers from different industries, we profile the pioneers that joined this endeavour, in a serie of interviews. This time we spoke to Jacobine Das Gupta, sustainability manager at DSM

Sustainability as a business growth driver at DSM.
A global, science-based company, Royal DSM provides a range of nutrition, pharmaceutical, and performance material solutions to the food and beverage, automotive, construction, apparel, energy, and biomedical sectors, amongst others. As a leading innovator, DSM is dedicated to sustainability.
"Sustainability is an important growth driver", said Jacobine Das Gupta, sustainability manager at DSM. "Innovations are all subject to an environmental and a profitability evaluation. Due to this focus on sustainable innovation, currently four out of five innovations have a measurably lower environmental footprint than predecessor products," added Das Gupta. "Products with clear sustainability benefits respond to a growing demand of our customers. They also support our mission of, 'Bright Science, Brighter Living for people today and generations to come.' "
A holistic approach to sustainable solutions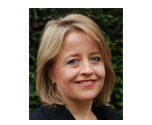 Educated as industrial design engineer, Das Gupta builds on a multidisciplinary background. She has professional experience in applied social science, innovation, and marketing in both The Netherlands and France. In 2011, Das Gupta began contributing to the emerging field of social metrics as Corporate Sustainability Manager at DSM, responsible for the People+ Program. "As an engineering student I was trained in eco-design. I looked at every stage of a product's life cycle to identify possible ecological advantages," Das Gupta told us. "I learned that as a designer you have many opportunities to make a positive difference and to benefit the future users of your product — and the environment."
Das Gupta is also fascinated with the relationship between consumers and products. "I am very interested in how products can affect — and preferably improve — people's lives and behavior." This has led her to roles in applied social science, marketing, and innovation.
During her professional career Das Gupta branched out further still, starting a consultancy specializing in sustainable innovation, keeping a blog The Green Take, giving guest lectures at universities, and writing a book on European sustainability best practices, Your Customers Want Your Products to be Green (2011).
With her varied background and experience, Das Gupta is the right person to bring social metrics to DSM, and now the world.
The Challenge: Developing metrics to measure impact on people's lives
"Positive change can be created best from within," stated Das Gupta. This is why she believes that companies, with their investment power and innovation skills, are best positioned to make a change.
"DSM has implemented sustainability in a thorough and clever way. I have been honored to join the company and contribute to further building DSM's sustainability strategy," Das Gupta said of her choice to start working at DSM. DSM has a long tradition in safety, health, and environmental policies. At first, risk-oriented DSM began developing sustainability strategy as an opportunity-driven approach.

In 2005, DSM started using product life cycle methods to identify ecological advantages by working with PRé Consultants. "It creates insight into which choices matter, and how measurable and valuable ecological benefits could be created" Das Gupta said.
The company further implemented its sustainability efforts with the introduction of the Eco+ Program. Eco+ encourages the development of products with reduced environmental footprints, such as decreased GHG emissions, lower energy consumption, or reduced use of materials.
"With its ECO+ Program in place, DSM decided to develop a new 'People+' program in 2011. We had the 'Planet' and 'Profit' traffic lights in place, but needed a steering mechanism as well for the 'People' aspects of our innovations," Das Gupta explained. "But before we could start steering, we needed to find metrics to be able measure the 'People' impact of our products and innovation."
And so Das Gupta and PRé prepared to dig even deeper into the field of sustainability.
The Approach: Building on what exist, finding the business relevance
Building on the successful approach of Eco+, in close cooperation with representatives of marketing, innovation, purchasing, and science, and with support of PRé, the sustainability manager created a People+ framework within which the social metrics initiative could flourish. "From the beginning, the People+ program was developed as strength and a marketing opportunity," Das Gupta says. "We always keep in mind the business relevance to DSM, which is essential to keeping people engaged."

The first version of the People+ metrics program is based on international standards and DSM company policies. "There is, however, no magic formula," Das Gupta said about the People+ format. "The involvement of all disciplines is crucial for setting priorities and creating acceptance." Since its inception in 2011, a series of internal road tests and external stakeholder consultations have been carried out. The People+ product makes the concept of social metrics tangible, demonstrating how DSM's products create a measurably positive impact on people. Take for instance 'Lutein,' an ingredient for a dietary supplement. DSM's Lutein has been linked to a reduction of age-related eye diseases and improved eye sight, supported by scientific evidence. People+ is still under development, but its business benefits are starting to surface: marketing and sales managers are embarking on different and more strategic discussions with customers. Purchasing managers find new ways to cooperate with suppliers. People+ is also helping to explore alternative solutions in early phases of innovation. Das Gupta said, "We ask ourselves the question: How do we measurably contribute to an improvement of people's lives with this innovation?"

The Solution: Creating harmonization and acceptance
"We are one of the first companies to actively develop a 'people' life cycle assessment", Das Gupta explained. "We want to reinforce the next stage: harmonization and alignment." This next step will be crucial to create
a shared methodology, and thereby widespread adoption.
The Social Pioneers Roundtable is the way to make it happen. "With companies like Philips, Ahold, and Goodyear participating, we have a great opportunity to share experiences and create a basis of shared understanding," Das Gupta said.
The next milestone will be the involvement of a larger group or industry consortium. She explained, "I would love to witness even more companies in the future using the same shared methodology and terminology." Das Gupta is mindful that there is still a lot of work to be done. "Environmental LCA took 20 years. People or social LCA development has only started in the last few years." Yet she remains optimistic. "I believe that we should be able to go faster now, with a strong pull from private parties, societal interest, and increased customer requests about product transparency and social responsibility of companies".
As the development and application of social metrics moves forward, Das Gupta is hopeful about the future. "It is very exciting, working together with all different disciplines, creating a holistic approach to improve the lives of people and society as a whole."
The Social Pioneers Roundtable is well positioned to bring change to industry around the globe, with their wealth of experience and a dedication to create more insights in creating sustainable innovation.
Want to know more about this intiative? Visit the website!