Update | PRé LCA and SimaPro training expanded
PRé has built a worldwide reputation as an authority in the LCA academic and research world. To that end, for almost 15 years, PRé has been providing LCA and SimaPro training. With our brand new website reaching so many new users, we thought it was time to take a more in-depth look at our LCA and SimaPro training. We felt it was now time for an 'extreme make over.'
Throughout the two-day course, participants gain a good understanding of life cycle assessment methodology and basic theory, as well as insight into how to carry out an LCA with SimaPro. Additionally, PRé offers an optional in-depth third day of lessons for users who wish to learn about complex modelling, life cycle data management, and the advanced features of SimaPro. PRé always stays up-to-date with scientific developments, and we update our training curriculum accordingly, but we felt it was now time for an 'extreme make over.'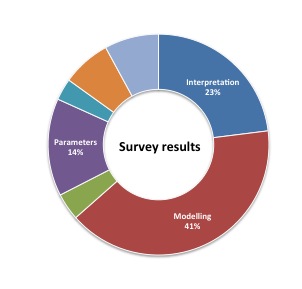 To reinvigorate our courses, PRé collected feedback from the almost 200 participants who have attended our trainings over the past three years. Participants were always very enthusiastic when leaving our training. But because PRé is always interested in what can be improved, we wanted to know more. We found that in particular, participants asked for more applied training, especially SimaPro modelling (41%), more time dedicated to interpreting LCA results (23%), and extra exercises concerning the use of parameters (14%).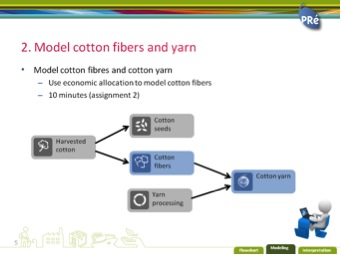 We have taken all these suggestions seriously, and have updated our courses accordingly. Participants now benefit from additional modelling and interpretation exercises, such as the use of parameters and sensitivity analysis, allowing them to better link theory to practice. Combined with an improved slide structure, participants are better able to recall and apply the subject matter at a later time. Furthermore, the schedule has been adapted to provide a better bridge between theoretic learning and practical exercises, and the slides have new and improved graphics.
We are really looking forward to hearing what you think about our new training courses, so come and join us in learning LCA, and its application to SimaPro. If you are curious to learn more, check our Training calendar.
For more information about the new and improved LCA and SimaPro training, please send us a message.
Marisa Vieira
Principal Consultant
The time of the industrial revolution is over. Now it is time for the green revolution to go full steam ahead! Everybody needs to be involved in this process, therefore I aim to guide individuals and businesses in understanding the trade-offs between impacts. This will help them make informed decisions, which will truly help sustainable living thrive."