Bringing two worlds together: sustainability strategy and LCA
More and more, we see companies struggle with the divide between corporate, high-level sustainability strategy and detailed bottom-up analyses on a product level. For financial purposes, those worlds have come together a long time ago. For environmental performance and social metrics, strategy and life cycle assessment (LCA) have not found each other … yet.
Starting from the top …
One business approach to combine strategic and detailed information is to do a top-down LCA for a whole range of products or an entire product category. Some leading companies are taking this approach:
PepsiCo did a pilot to evaluate over 3.000 products across 211 brands in five countries. They measured firm-wide key performance indicators (environmental, operational and financial KPIs) at multiple levels and across the value chain.
Lavazza is another example of a company taking an integrated approach. They link LCA and corporate social responsibility (CSR) to provide a holistic perspective on their sustainability strategy.
The Sustainability Consortium is also taking a more KPI-oriented route with their Product Sustainability Toolkits to drive sustainable improvements. These interactive tools highlight environmental and social issues relevant to a product category. KPIs are used to measure and monitor the performance.
These practices respond to the need for a more top-down approach that provides both a high-level sustainability strategy and concrete facts about the impact of sustainable initiatives.
Context is everything
However, in sustainability, it's key to understand for which goals you are using your metrics. It makes a huge difference if you use metrics for your circular economy strategy or for green procurement purposes. Of course, the measured results won't change, but their importance and relevance may. In other words, the results only have meaning when seen in context. Experts working on sustainability data therefore have to be able to look at what they're doing from the perspective of the people who will be using the LCA results, whether they are managers, designers or other stakeholders.
It takes two to tango… and to create a fact-based sustainability strategy
It is not only the experts that need to bridge the gap between sustainability strategy and LCA. Top management also needs to take a more fact-based approach. Concepts like cradle-to-cradle, circular economy and bio-based economy inspire and mobilise people to take action towards a more sustainable economy, company or product. But it is important to understand the impact of those actions.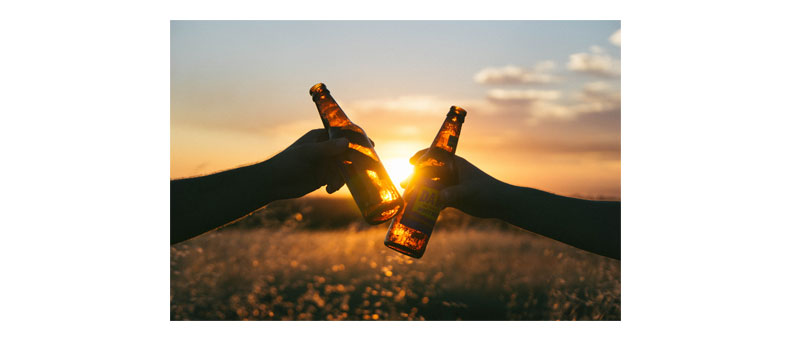 All too often, you hear an inspiring talk about, for instance, a circular economy programme, with the conclusion that the impact was unknown, since no quantitative assessment or LCA had been done. That is a missed opportunity that could have easily been prevented. Too often, the people in charge are not aware of the vast experience and evidence available to provide measurable insights into the impacts of their initiatives. The winning combination is fact-oriented top management and flexible, user-oriented LCA practitioners.
Sustainable development is the product of connected worlds
To connect the worlds of sustainability strategy and LCA, you need both new approaches and the perspective to place your metrics in context. The top management that embraces inspiring sustainability initiatives also need to embrace the facts that are available.
Meet us at LCM
Would you like to hear more about this topic? We will be co-chairing a session on this at the LCM conference in Luxembourg. We hope to welcome you there.
Contact Eric Mieras for more information.
Eric Mieras
Managing Director
Sustainability is all about impact. Positive impact makes you meaningful. But first you have to know where you are making an impact and where you can create shared value. That's where PRé comes in. Pinpointing your impact is an essential starting point for taking joint action with people and organisations in your ecosystem. The combination of sustainability and social business can make a real change in the way we do business.