Why the Succes of Circular Economy is Owned by Chemicals
Chemical substances are everywhere around us and essential components of our human bodies. Yet, in order to protect biodiversity as well as human health, it is important that we use them in a safe manner. And that might have a circular form…
The adage of "reduce, reuse, recycle" can contribute to this safe use of chemicals, and is one of the key elements of circular economy.
Last year, Dutch non-profit organisation Wecycle collected 110 million kilos of electronics and energy efficient lighting (e-waste). This result of 6.5 kg of e-waste per citizen is surely an appealing contribution to the circular economy; given the potential re-use of this 'e-waste mine' available. And some of its environmental benefits are clear. At PRé, we have monitored the climate change performance of recycling of electronics and energy efficient lighting in the Netherlands since 2010. The benefits of avoided global warming are obvious, and can be compared with the annual emissions of more than 50 thousand gasoline cars in the Netherlands.
But again, we must be careful when closing loops, as explained by my colleague Cash East. Recycling e-waste lets some flags arise in the field of human health. A new survey found that toxic chemicals from electronic waste are recycled into children's toys for sale in the European Union. Measurements of 21 plastic toys purchased in Czech Republic, Germany, Hungary, Poland, Slovakia, and Sweden showed that 43% of them contained significant levels of the flame retardants OctaBDE and/or DecaBDE.
Four Key Factors for Circular Succes
This finding illustrates the statement of UK charity CHEM Trust that 'the success of the circular economy is determined by chemicals'. What are the success factors?
Anticipate recycling in the product design
The safety assessment of chemicals during the product design shall anticipate a high level of recycling of products, so the product is optimized for a cycle of disassembly and recycling.
Evaluate for the use of recently restricted chemicals
The product should be evaluated for the use of hazardous chemicals that were legal at the time of manufacturing, but are now restricted or banned.
Evaluate for the use of EU restricted chemicals
The product should be evaluated for the use of hazardous chemicals that were legal outside of the EU, but whose use is restricted by REACH.
Work on customer trust in recycled material
The circular economy will only be successful in the long term if customers are confident in the quality of recycled material. Otherwise, they will demand virgin materials, and the attempt to establish a circular economy will fail.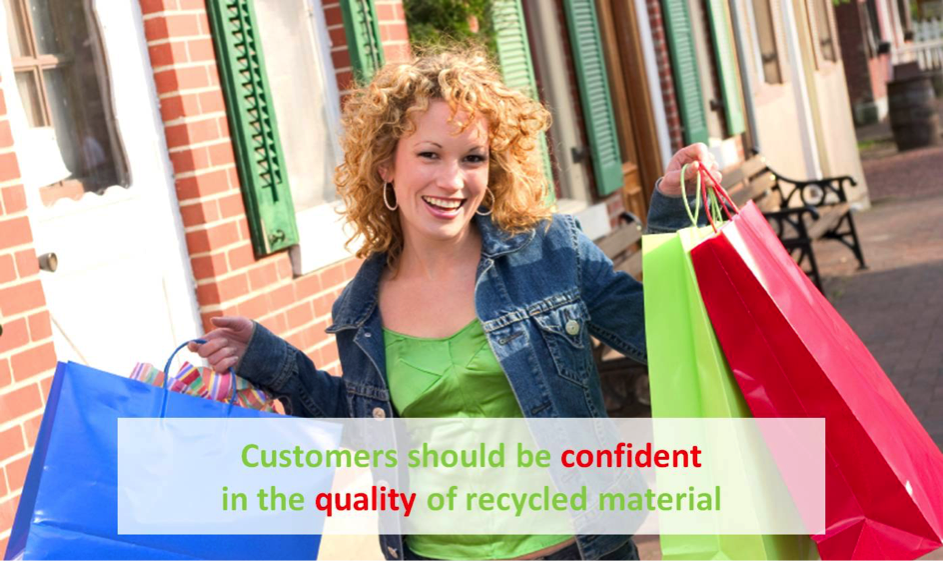 I believe this list provides good input for the discussion on the EU's existing regulatory structures. Organisations like Wecycle, which are taking care of the collection of materials destined for recycling are already doing an impressive good job. Now we must avoid hazardous chemicals re-entering the cycle. The job for regulators and product designers is to keep in mind that a toxicity estimate may increase over time with advancing insights. I would therefore like to stress again that it is important to find a way to unite the two viewpoints on toxicity: "How sustainable is the product regarding human health and the environment?" and "Does the product pose a risk to specific groups of people?".
If you have any ideas on how to simplify your work when dealing with toxicity, let's get in touch. I would be happy to share thoughts. And if you have problems we could help you solve, please let me know. We are happy to help you in your journey towards sustainable products.
Laura Golsteijn
Consultant
I am eager to increase the environmental awareness of our society, and I believe that everyone can contribute to a more sustainable world, every day. At PRé we provide companies with both the knowledge and the tools to improve their products and services. I am excited to work for an organisation that is involved in developing sustainable initiatives.