Monitoring recycling of electrical equipment
Dutch recycling company Wecycle wanted to understand the environmental benefits of their recycling activities. PRé measured the total environmental and climate change performance of recycling of electronics and energy efficient lighting.
Challenge
Wecycle organizes the collection and recycling of used electrical equipment and broken energy-efficient lighting (e-waste) in the Netherlands. Wecycle was interested in understanding the environmental benefits of their recycling activities. They asked PRé to measure the total environmental and climate change performance of e-waste recycling, based on:
Recovered material type: including aluminium, copper, glass, iron, plastics, and zinc;
E-waste category: large household appliances (LHHA), small household appliances (SHHA), cooling and freezing appliances (CF), televisions (TV), energy-saving light bulbs (LE);
Removal and destruction of (H)CFCs contained in cooling and freezing appliances. CFC's or chlorofluorocarbons are a group of man-made compounds containing chlorine, fluorine and carbon and used as a cooling agent and applied in insulation foam in cooling and freezing appliances. CFC's are known for their high ozone layer depletion capabilities and their high contribution to global warming. CFC's were replaced by Hydro chlorofluorocarbons (HCFC's) which are less persistent but still have a strong environmental impact. The Montreal Protocol of 1987 led to a phasing out of CFC's in 1995 and HCFC's in 2020.
Solution
PRé requested detailed information from Wecycle on the recycling activities for each e-waste category. To account for the burdens of recycling, all recycling activities, such as sorting and shredding, were then modeled in detail using the LCA software SimaPro. Recovered materials such as aluminium were compared with the virgin materials they displaced to estimate the benefits of material recycling. (H)CFCs removed by Wecycle from cooling and freezing appliances were calculated and analyzed separately. The incineration of (H)CFCs was taken into account as a recycling activity. The analysis used the ReCiPe endpoint method for calculating the total avoided environmental impact and the IPCC2007 method for calculating the avoided climate change impacts. PRé calculated the results per selected e-waste category, per recycled material, and for (H)CFCs removal.
The first assessment was performed with data from 2009, and since then PRé has been updating the results yearly and tracking environmental performance progress. PRé provided the results of the ongoing annual monitoring studies in a report for external communication by Wecycle.
Benefits
Awareness generation on environmental performance progress, helping to drive and inspire consumers. Wecycle aims to collect as much e-waste as possible and would like to encourage consumers to dispose of their e-waste through the appropriate collection channels, such as (electronics) shops and municipal collection points. By being transparent about collection, recycling efforts, and associated environmental consequences, Wecycle hopes to increase e-waste collection.
Stakeholder engagement driven by transparent communication. Wecycle communicates to each of its affiliated municipal collection points the total greenhouse gas emissions per year prevented by e-waste recycling. This insight in the achievements reached encourages these municipalities to improve their collection rate.
Insight into the process, allowing for efficiency improvement. The results gave insight into the importance of e-waste recycling and identified some points for improvement regarding recycling efficiency.
For several years now, we have had an ongoing relationship with PRé. Each year, a dedicated consultant calculates the CO2 reduction achieved by recycling electronic devices. We use the data for awareness campaigns in various communication channels. We are very happy with PRé's accuracy and professionality.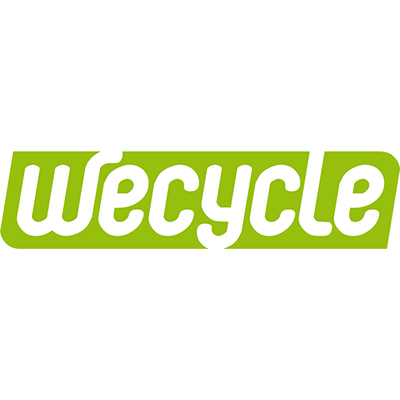 Hendrik Bijker
Manager Participants Business & Projects, Wecycle