Filling The Gaps With The Social Hotspots Database
LCA experts have been conducting sustainability assessments for a long time, but they were mostly focused on environmental impacts. Most practitioners did not have the tools to assess the social impacts or social risks associated with their products.
LCA Used To Be Unable To Go Beyond Environmental Issues
The lack of insight into social impacts has long prevented LCA practitioners from providing their colleagues with a broader spectrum of criteria for consideration in decision making. Procurement departments, for example, often use LCA information on environmental hotspots and improvement opportunities in their supply chains. For a long time, LCA had already been able to effectively indicate the life cycle stages that account for the highest carbon and toxic emissions. But regarding the working conditions of their suppliers and the risks of negative impacts in the communities around the production sites, LCA could not provide much information. Procurement departments had to rely on other tools instead.
Now, It Is Possible To Assess Social Hotspots In Supply Chains
The Social Hotspots Database, now also available for SimaPro users, is helping to fill this gap. It provides great insight in social hotspots in product supply chains, covering 113 countries and 57 economic sectors. The database includes an extensive list of indicators around labour rights, health and safety, human rights, governance, and community infrastructure.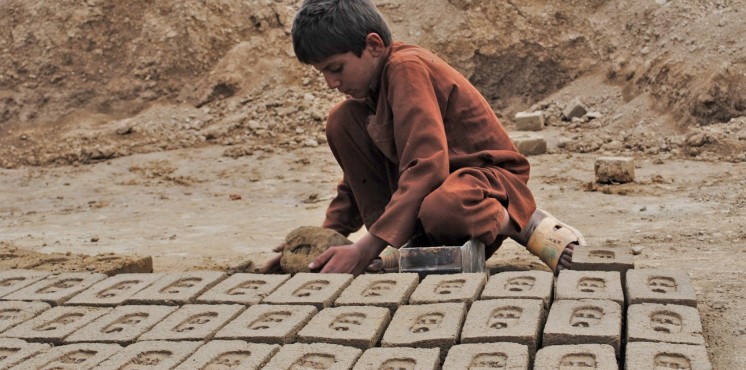 Image credit: New Earth/ Social Hotspots Database project
How The Social Hotspots Database Helps Build The Bridge
The Social Hotspots Database was not developed to provide you with precise social data on specific suppliers, nor to measure the exact social impact of your product. The great value of the database is that it gives a clear indication of potential social risks and social hotspots in countries and sectors that would otherwise remain invisible to you as an LCA practitioner. It also allows you to extend the scope of your typical sustainability assessment by assessing your supply chains for environmental impact and social risks side by side.
Most importantly, the Social Hotspots Database adds value by empowering you with a tremendous amount of new data and information. This can also be useful for other corporate programs, such as supply chain management and community investments. Providing data on social risks is a good way to build a bridge between your department and others within your organisation, to better communicate your results and meet their needs.
More Information About The SHDB Project
Visit the Website: Social Hotspots Database
João Fontes
Consultant
João Fontes joined the Consultancy team in 2008, focusing on social sustainability. He co-initiated the Roundtable for Product Social Metrics. João worked at PRé from 2008 to 2016.