Using the Environmental Footprint database in SimaPro
Assessing how your products perform and comparing them to the European average is very valuable for companies. The European Commission's Environmental Footprint (EF) Initiative has resulted in a practical methodology to do just that – for 19 product categories and 2 organisation sectors so far, and with more to come. Here is what you need to know to be able to use the Environmental Footprint database in SimaPro.
The right databases to assess the environmental footprint of your product
The EF approach rests on the product environmental footprint category rules (PEFCR) and organisation environmental footprint sector rules (OEFSR). To be able to apply these PEFCRs and OEFSRs, it is necessary to use the prescribed list of EF-compliant secondary datasets to assess the life cycle of your product or organisation.
All those datasets can be downloaded in the International reference Life Cycle Data System (ILCD) format from the Life Cycle Data Network.
EF database now available in SimaPro
For use with SimaPro, about 3200 EF-compliant datasets and a compatible EF impact assessment method are now available in the Environmental Footprint SimaPro database. Everything is version 2.0, which is the version to be used with PEFCRs and OEFSRs approved during the PEF pilot phase. To make your work easier, we also included as database parameters the default values of the circular footprint formula parameters that are mandatory for product and organisation environmental footprint (PEF and OEF) studies.
Download Environmental Footprint database
Free to use with certain conditions
You can use the Environmental Footprint database free of charge if you are conducting PEF or OEF studies for the following products and sectors and in accordance with the terms and conditions of the EULAs of all data providers. This permitted use period expires on 31 December 2021.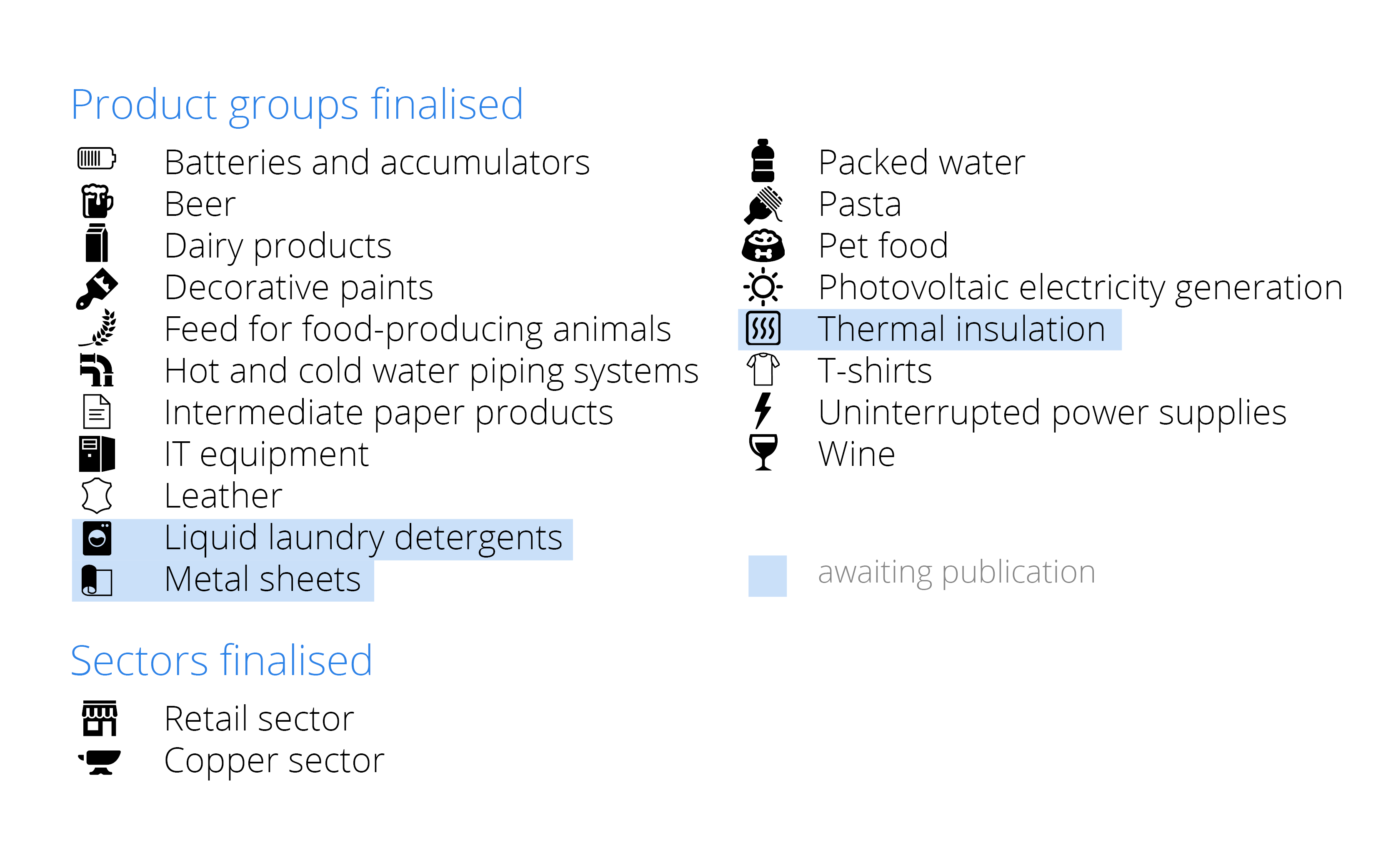 The EF impact assessment method v2.0 is free of charge for all users and purposes. This method is also included in the last SimaPro database update, SimaPro 9.0, where it is compatible with all data libraries included in SimaPro.
Get started today with environmental footprinting
Each PEFCR and OEFSR prescribes exactly how you should create the life cycle model of your product or organisation. You can even use the existing model for the European average product or organisation as a starting point, which is also the basis of the benchmark. This reduces your modeling work and guarantees comparability. If you are interested in any of the baseline models in the Environmental Footprint database, please contact Marisa Vieira.
You can also contact us if you want to know more about how we can support your PEF-related activities. If you are already sure you would like to learn more about this approach, join our PEF training to develop the skills to conduct your PEF/OEF study independently.
Marisa Vieira
Director of Solutions
The time of the industrial revolution is over. Now it is time for the green revolution to go full steam ahead! Everybody needs to be involved in this process, therefore I aim to guide individuals and businesses in understanding the trade-offs between impacts. This will help them make informed decisions, which will truly help sustainable living thrive."