Developing a methodology for a social impacts program
The Dutch company DSM developed the twin program "People+" with the focus on social impacts, which PRé supported with consultancy.
About
DSM produces high tech chemicals food supplements and vitamins as well as a wide range of other high tech products. In recent years DSM developed and implemented a powerful ECO+ program under which new product developments need to show improvement in environmental performance and to be the best in class if compared to competitors. To make this happen, an internal competence center was formed which uses life cycle assessment (LCA) as a core tool.
The ECO+ program has been very successful. According to Fokko Wientjes, the initiator of this project, ECO+ has energized the company. Researchers like new challenges, especially when it is for the good of mankind, and the program is generally seen by top management as a cornerstone of the strategy and a growth driver. They recognize that more sustainable products have become a key feature that can open new markets and offer more value to its clients.
With the success of ECO+ in mind, DSM started to develop the twin program "People+" with the focus on social impacts. This is of course key for a company that refers to "Bright science, brighter living".
Challenge
While impact assessment methods, tools and databases are available for the typical environmental LCA, the context of social assessment is totally different. For example; there is at this moment no such thing as a social life cycle database. A number of CSR frameworks were available but, as per definition, rather aggregated at corporate level. This makes the approach of a company like DSM to measure the social impact of its products from a life cycle perspective rather innovative.
Supporting DSM in developing the methodology for People+, PRé consulted with different business groups of DSM to understand their specific needs and how they can all fit in a generic method. We also aligned with the academia and NGOs. It is essential that People+ is grounded on elements that are accepted by external stakeholders. Our aim was to deliver a scalable framework for DSM.
Solution
PRé developed the People+ solution in close cooperation with DSM Program Management and Business Units. After an assessment of stakeholder needs, the critical success factors were determined. The methodology then took shape during a number of workshops and pilot projects. To test the success factors, PRé posed a key question: What social aspects would your Business Unit's customers expect to be addressed that would enhance DSM products? PRé selected one product per business unit to pilot what was relevant. The team then tested how the collected information could be used in the different stages of product development. PRé also provided recommendations for implementing the program throughout DSM Business Units worldwide.
The resulting methodology is based on important frameworks like the Global Reporting Initiative (GRI), ISO 26000 and the UNEP / Society of Environmental Toxicology and Chemistry (SETAC) Guidelines for Social LCA. Ultimately, PRé was able to develop a client specific program that keeps focus on its practical application and business value, while adhering to the intent of these frameworks.
Benefits
This project helped DSM live up to its own motto and standards and show them to its customers. DSM can also influence other initiatives in the private sector. DSM is pioneering and it can again inspire other companies that are eager to take this next step in sustainability. Finally and most important, People+ helped DSM improving the lives of those who somehow relate to the product along the value chain: workers in the supply chain, consumers, local communities and other actors.
To DSM, the collaboration with PRé is positive, constructive and fruitful. We are pleased to have PRé as advisors, sparring partners and team members on board, and to continue building on the relationship for the coming years.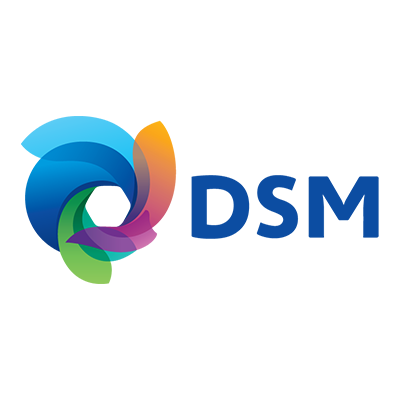 Jacobine Das Gupta
Director Brighter Living Solutions, DSM
---
The DSM competence center uses a SimaPro multi user license as a core tool. Over 20 people from DSM have been trained in LCA in the "standard" LCA/SimaPro trainings over the last few years. PRé has been consulted in the development process of the ECO+ program at various times. Now, PRé provides support on Eco+ and assists DSM in the development of the methodology for People+.