Developing an LCA method for resource extraction
The European Commission requested the development of a life cycle assessment method for resource extraction impacts. PRé was part of a task group of 16 partners, coordinated by the Radboud University Nijmegen, developing this method.
Challenge
The European Commission analyzed existing environmental impact assessment methods for use in Life Cycle Assessment, defined as life cycle impact assessment (LCIA) methods. Recommendations for LCIA were made in the European context and published in the ILCD Handbook. As a result of the analysis conducted, many research needs for further development of impact assessment were also identified. These were presented for each impact category and categorized in high, medium, and low priority. For all impact categories, there were equal needs to quantify the uncertainty and to identify where spatial and temporal variations from global defaults were justifiable to warrant distinction in practice.
Solution
The European Commission responded with a request for tender to address the LCIA research needs. This was the origin of the FP7 funded project entitled LC-IMPACT, coordinated by the Radboud University Nijmegen and composed of 16 partners, including PRé Consultants. The project started 1st December 2009 and lasted for 3.5 years. PRé led task 1.4, supported by the Raw Materials Group.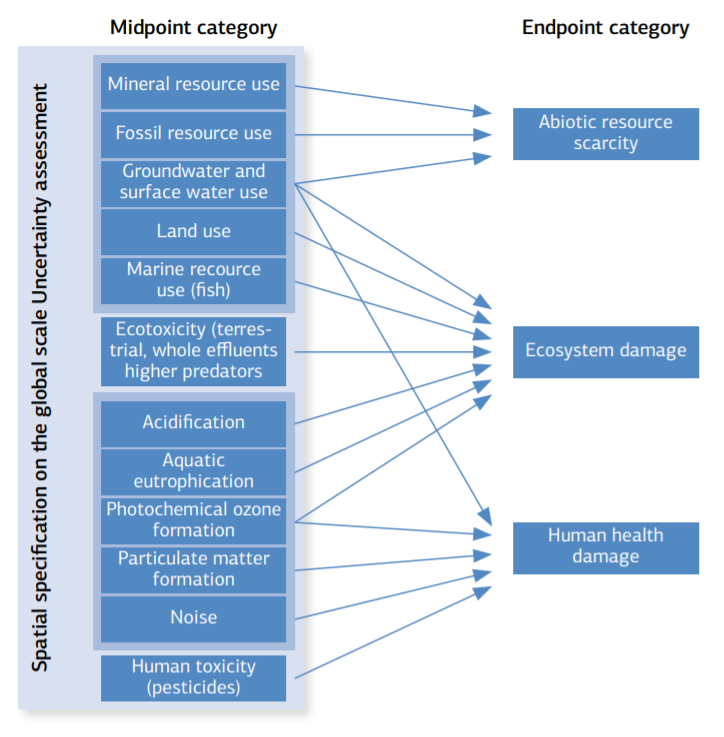 This task aimed to develop an operational impact assessment method for addressing abiotic resource scarcity and corresponding characterization and normalization factors. This task was chosen because, to start with, there was no clarity on what society wants to protect regarding abiotic resource use. If this priority became clear, so then did the choice of impact indicator and cause-effect mechanism.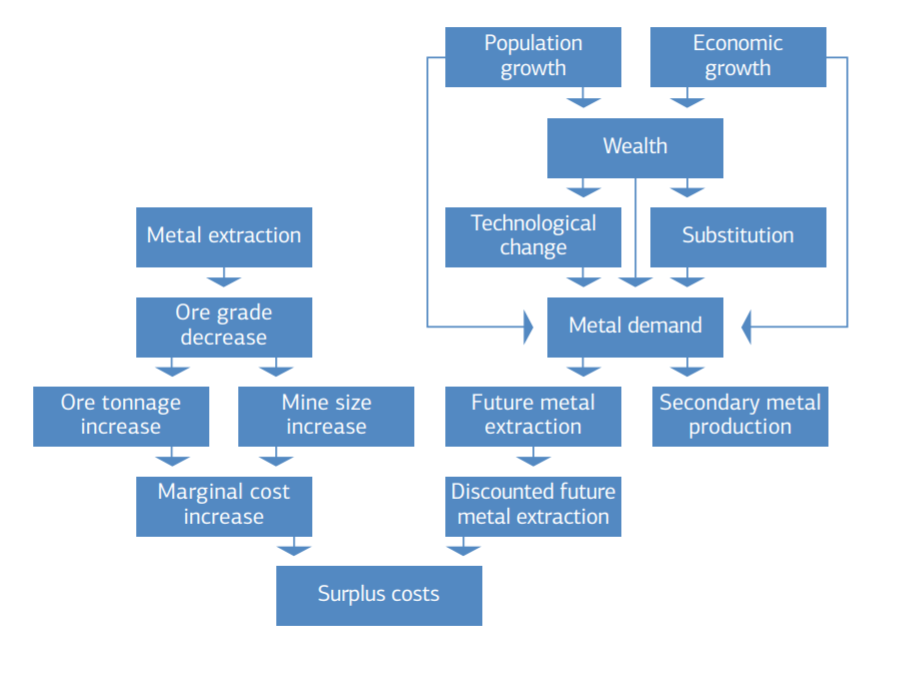 PRé used the following approach to conduct the research:
Stakeholder consultation twenty participants, representing policy, industry, and natural resource experts, elucidated the issue of concern regarding the extraction of abiotic resources;
Cause-effect chain description from the extraction of abiotic resources to the resource scarcity damage caused;
Characterization factors calculation including uncertainty for endpoint, and if possible, also midpoint indicators for both fossil fuels and minerals/metals;
Normalization factors development on European and global scale.
Benefits
Two aligned fossil and mineral endpoint methods for the surplus cost indicator and respective characterization factors;
Scientifically robust and sophisticated models and improved data used for the derivation of the characterization factors;
Training materials with detailed description of the methods to be used for education and communication.